PLEASE CONSIDER MAKING A DONATION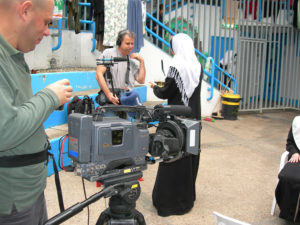 Pierre Rehov's productions are privately founded. If you think that Pierre Rehov's work deserves to continue, please understand that it cannot happen without your help.
YOUR DONATION CAN START AT 10 DOLLARS AND IT WILL BE A GREAT HELP.
"Palestinian mythology is based on an absurd martyrdom philosophy that every reporter working in the "territories" is forced to buy, in order to work safely"
There is no freedom of press under the Palestinian Authority, and no journalist can report honestly without risking is life.
Arabs of Palestine (the People, not their leaders) deserve self determination, but that will not happen as long as Israelis are described the way they are by most TV networks.
That leads to a situation where Arabs of Palestine are not considered grown-ups, while Jews are demonized in the same way they have been during the worst periods of their tragic history.
If a child is found in the streets of the West Bank, throwing stones at a soldier, you have to ask yourself: "Who sent him there? Where are the parents ? Who is hiding with a gun behind him?"
I saw that happen many times, and I am asking you:
If you want to protect Arab children of the region, don't let them be used as human shields by Muslim extremists and terror organizations such as Hamas and Hezbollah! Don't keep silent! Do something, now!"
(Pierre Rehov, on French television, 5th channel – March 2014)
"Seeing Pierre Rehov's documentary film 'The Silent Exodus' about the expulsion and flight of a million Sephardi Jews helped me gain a better understanding of the tragedy of a community that was integral and fundamental to Arab society."
"In his documentaries, Pierre Rehov demonstrates how our version of the middle east conflict has been corrupted by the Arab use of reporters as propagandists"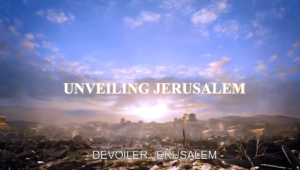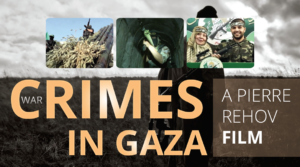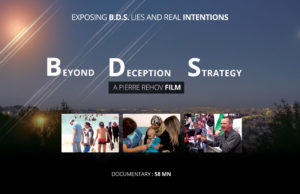 Get in Touch with Us
If you are interested in screening our films or if you simply want to contact Pierre Rehov, please fill up below